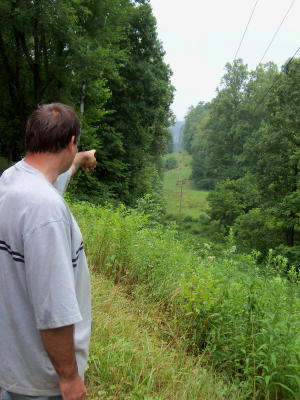 Stephen Summers points to where claims he saw Bigfoot
"I've lived here all my life and have never seen such a thing," said Crooked Run resident Stephen Summers, 44.
Summers claims he saw an ape-like creature Tuesday afternoon walking down an electric right-of-way, a short distance from Arnoldsburg along State Rt. 16.
"Everybody is laughing at me, but I saw it. I swear to God," Summers said.
Read More
@Hurherald